High-Pressure Hydraulic Hoses
The high-pressure steel wire spiral hose is mainly composed of inner rubber layer, middle rubber layer, 2, 4 or 6 steel wire winding reinforced layers and outer rubber layer. The inner rubber layer has the effect of keeping the conveying medium under pressure and protecting the steel wire from erosion. The outer layer protects the steel wire from damage, and the steel wire layer is the reinforcing skeleton material. With precise hose pressure requirements for your application, your hydraulic hose can maximize production and minimize downtime that all starts with a right hose design and material composition.
Hydraulic Hose Configurations
Made of special synthetic rubber and has excellent oil resistance, heat resistance and aging resistance.

 

Has high pressure and excellent pulse performance.

 

Tube body is tightly combined, soft to use, and small deformation under pressure .

Excellent resistance to bending and fatigue.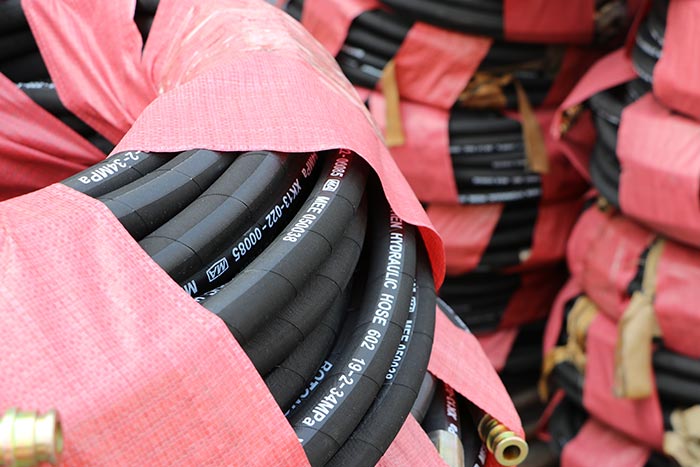 No Results Found
The page you requested could not be found. Try refining your search, or use the navigation above to locate the post.
Contact Us Today
Please contact our sales team for product questions or if you need help selecting the best hydraulic or slurry hose system for your application.
Phone: (760) 821-8112
Email: info@daehose.com
Live chat: Click to chat
Business Hours: 7:30a-5:30p Monday-Friday